Sit back and listen to Snoqualmie Falls!
NEW: Click Here to View "ALL" Life Tube Videos!

A look back at
TWIN RIVERS GOLF COURSE, "THE COURSE THAT SHOULDN'T BE,
BUT IS ???"


Free Translation.com - This is a great learning tool submission we received. Great for anyone learning a foreign language, or even simply faux amazing your friends with your new found translation abilities!
Recommend a web site addition to this site!
If you didn't find what you were looking for, we'd love to add it! This could be in the form of a business, event, or other web site that residents will find useful in the future.
To recommend an addition now, click here. Once we have reviewed your submission we'll likely add it to our site.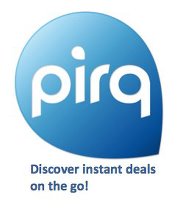 Create a Legacy Challenge!
Create a Legacy For Your Non-Profit! We're dedicated to giving back in a big way to every community showcased through our dynamic network of community portal web sites. For information on how to add a new beneficiary to the current list of participating non-profits, click here. It's easy and it's FREE! It's Community Initiative 1.0 - Create a Legacy Challenge!
Coming Up! Weekly "Flybuy Flashes." Sign up now to receive upcoming "FlyBuy Flashes".

More "Life Sites" are being added every month. Keep checking back for updated listings!

Here's a preview both ACTIVE & Now Building! "Life Sites"!

New!

Did you just try out a new restaurant, or maybe had your house re-modeled? Let the world know about it!


Ferry Schedules, Traffic, and more...